Hard to tell if this guy was really trying or not … Either way, he should put shoes on and work on his falling technique.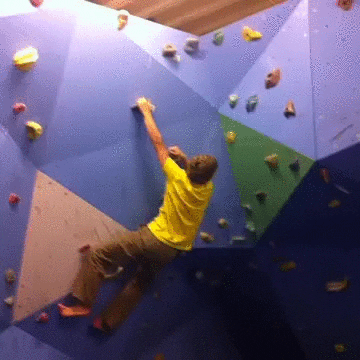 A solid 30 to 40-footer! Perhaps he should have been wearing a helmet.
"Bro."
And this is why gyms require belay tests.
A classic cheese-grader fall. So happy this guy had his helmet on.
A reminder to us all to never skip leg day…
---
Also Read